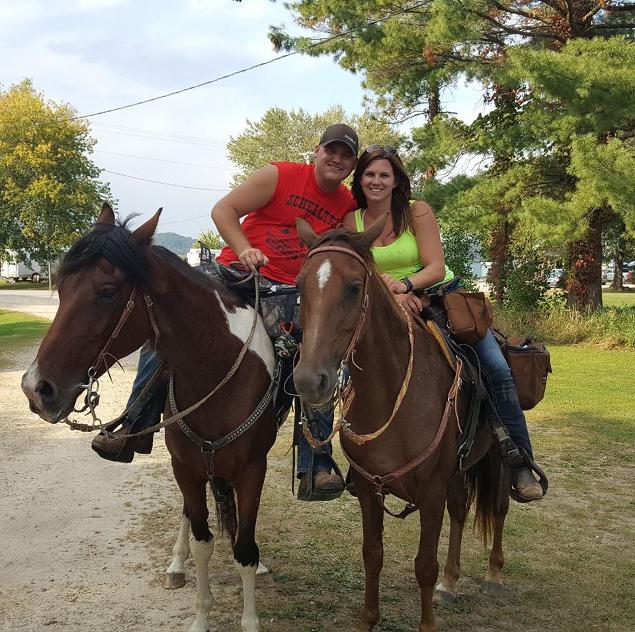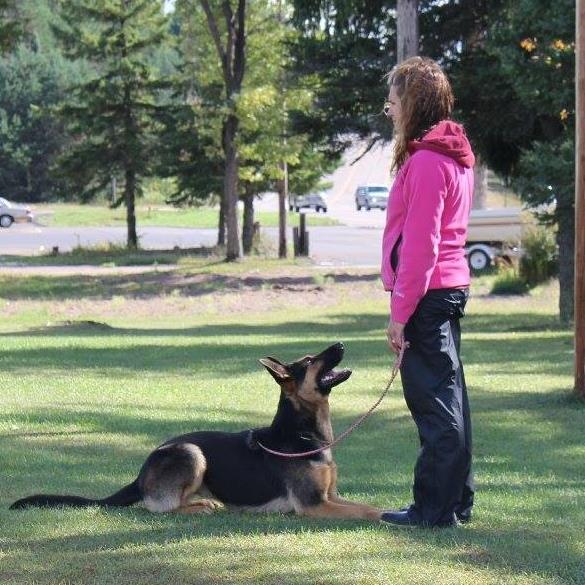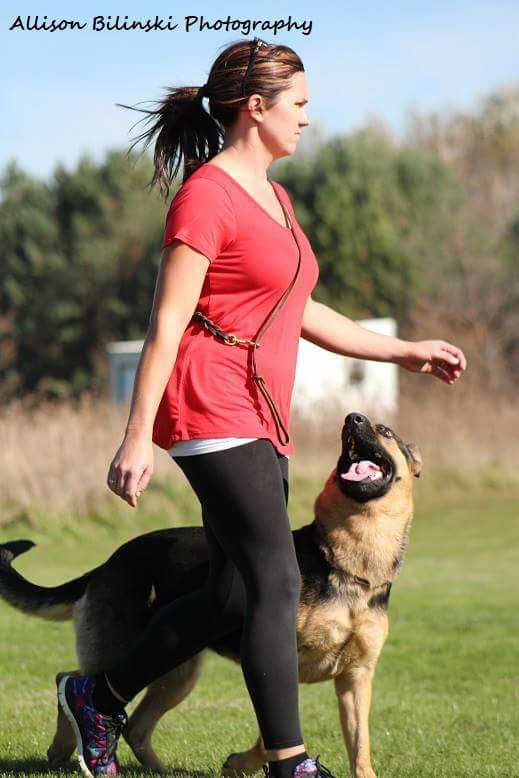 About Us
My name is Chelsie! I'm an avid horse rider and dog trainer. I've been training dogs since I was in middle school...starting with our family pet and volunteering at the local humane society. Over the years I've spent time learning about many breeds, training styles, and sports. I've trained and done some trialing in AKC Agility with my now retired Australian Shepherd. I now currently train in Schutzhund/IPO, AKC Rally Obedience and have also started to work on Personal Protection/PSA work as well!
My husband is a US Army Veteran and we are so proud to hold our country and our local communities close to our heart. Our kennel name "Adlerland" means "Eagle Country" and is absolutely the most fitting kennel name we could have asked for. Our home is located near the Wisconsin River and we are blessed to share our property with Bald Eagles as well as allow our dogs to live a "free" lifestyle.
We are located in Spring Green, WI. We are a small breeder with just 1-2 litters per year. Our dogs are all a part of our family and share our home as well as our 20 acre, country property with us. They are worked with daily and are titled and cross trained in as many venues as we can find time for. Our ultimate goal is to produce dogs that can service police, sport, and personal protection venues as well as live in the homes of their owners and share their lives with them.
Our litters are whelped in our home so they can learn to be a part of the everyday ruckus involved with being a house dog. They are handled daily and exposed to anything we can come up with that they may encounter in their future paths. They are started on crate training, house breaking, and manners before they leave for their new families. The puppies are evaluated daily so we are able to discuss the best possible option with our future families. Since we are such a small breeder, we spend a lot of time getting to know each of our puppies and staying connected with past puppy buyers.
Contact info

Chelsie.parrell@gmail.com

1-608-547-1508

spring green, wi 53588
© Copyright Adlerland Working German Shepherds